The demand for minimal invasive surgery (MIS) with more rapid patient recovery creates an increasing need of high-performance technology, based on computer
and robot assisted surgery.
on
robot assistance. The PinTrace platform is
considered to make a substantial contribution in the
challenge of improving the technology for MIS applications
in orthopedic surgery. Furthermore, the PinTrace platform
has a fully open configuration and therefore enables adaption
Medical Robotics has developed a multi-application platform – PinTrace – based
For further information,
please contact Medical Robotics
Medical Robotics
Djupdalsvägen 12
SE-192 51 Sollentuna
Sweden

PO Box 3311
SE-103 66 Stockholm
Sweden

Phone +46 (0)70 226 60 40
Phone +46 (0)70 295 52 44
info@medicalrobotics.se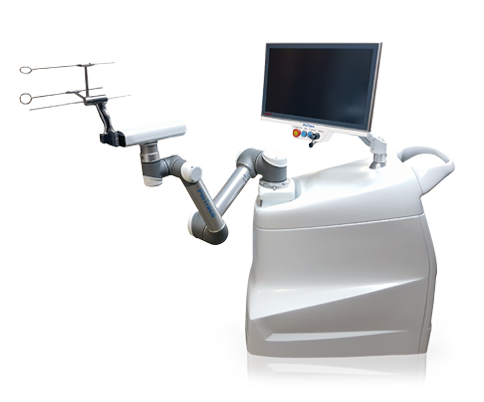 to different navigation systems.